Puerto Rico  >  Contact Us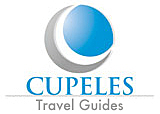 Thank you for visiting PuertoRicoTravelGuide.com.  We are in the process of moving IslandsofPuertoRico.com to this website, at times you will notice that articles are interlinked, we apologize for any inconvenience that may cause as we complete our move and updates. We are hard at work to create a simpler, more useful guide for you. 
It is our goal to provide you with unbiased, up-to-date, and objective information to help you plan a memorable visit to Puerto Rico.  We hope you find the information presented helpful and inspiring.  All the information was carefully researched and crafted with love by Cupeles Communications, Inc.
We welcome your comments and feedback.  Please don't hesitate to let us know how we can be of service.
Need to Speak to Someone about your Stay?  Please fill out the form below and include your phone number, time zone, and the best time to call.  We will not share or sell your information with anyone or add you to any type of list.  See our privacy policy.
If you wish to reach us by mail, send to:
Cupeles Communications, Inc.
P.O. Box 1240
Boqueron, PR  00622
To e-mail us, please fill out the form below.  We'll be in touch as soon as possible.
Warmest regards,
Luisa Cupeles
Frequently Asked Questions
Can you help me with the planning of my trip?
We help our readers by offering a free online guide about the destination.  We do get messages from travelers like you with questions and seeking specific recommendations, we do our best to answer each one if times allows, we love corresponding with our readers.  If there is any information you think we should include in the guide, please contact us, we welcome your feedback.  Before you submit a question, please do a search on our website to check if the information is already provided on our guide.
Can you help me make a reservation?
We are not a travel agency, we do not take reservations, however, we have affiliations with trusted online booking sites that we use ourselves, by making a purchase we do get a small commission which helps us with the costs of maintaining this site.  Any questions about your reservation will need to be addressed with our affiliates directly.  We also provide links to official sites, please contact them for questions or making reservations.
How may I include my services / business / organization on the website?
It is our goal to help every local business in Punta Cana.  If you would like to include your business/service, feel free to contact us.
How may I write a review or share my experience in Punta Cana?
We welcome your reviews or experiences, feel free to contact us.
Prices on the guide are wrong...
At the time of publishing, we took the time to research information for our readers.  This information is subject to change, be sure to confirm with the service providers to confirm details, prices, and terms of service.  We appreciate your feedback, feel free to report any error so we may correct it.
I have a dispute with an establishment/service in Punta Cana, can you help me?
We do not have direct partnerships with services, attractions or businesses listed on this guide.  Please direct any issues or disputes with the establishment/service provider directly.  The information provided in our guides is for general information.   We (Cupeles Communications, Inc.) cannot be held responsible or liable for any negative experiences of readers while traveling.  Please read our Terms of Service for more information. We do however are very much interested in hearing from your experiences, the good and the bad, that helps us make our guide better for our readers.  We may share your feedback with the service provider in order to improve their services and prevents that the issue occurs again, any feedback shared with service providers will be kept anonymous, your name will not be shared with anyone.
How may I submit a correction for inaccurate information on your guide?
We do our best to keep the information up to date.  Businesses/establishments may change hours, websites, hours, prices, etc., we contact them periodically to verify the information is current.  If you find any errors, please contact us and include all pertinent information.