Top Rated El Yunque Tour with Transport
Playa Colora is a treat to the senses… come for a walk, sit down on a rock, and delight in the rumbling sounds of the ocean, sights of curling turquoise waves, and the delicate movement of white foam against a thick carpet of deep reddish-golden sand.  Along the edges of Playa Colora, a rock wall and boulders on the sand create a dramatic landscape with contrasting colors of the water, sand, and sky.
Getting to Playa Colora is part of the adventure, park at Seven Seas beach, and head towards the hiking trail on the west side of the beach.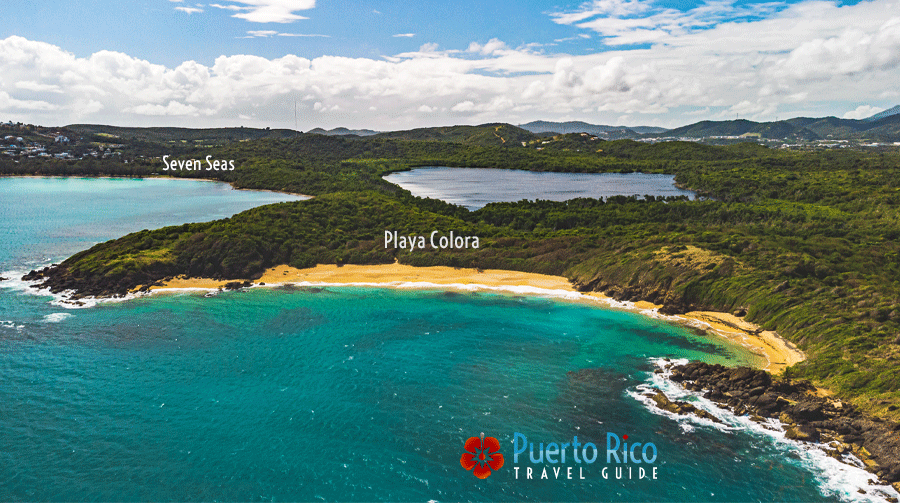 Be sure to use the restrooms at Seven Seas or restaurants nearby before heading to Playa Colora and bring drinks, snacks, and items you may need at the beach including bug repellent.
When you see the beach for the first time, you may wish to jump right in, but please refrain from swimming at this beach, Playa Colora is NOT A BEACH SAFE for swimming.  Currents can get high really fast and pull you out into open water where is difficult to swim due to strong currents.  When the tide is low, adventurers love to walk along the beach all the way to the west side, some climbing along rocks will be required, be sure to wear sturdy hiking shoes, not sandals.
During low tide and summer months, when the water is calmer, if you walk west past the first rocky outcrop, keep walking until the next rock outcrop, you'll find a nice shallow area along the rocks where you can relax on the water.  
Top Rated Tours in Fajardo, Puerto Rico
Photo Gallery - Colora Beach
Fajardo, Puerto Rico
Map - Playa Colora
Fajardo, Puerto Rico
Tours Visitors Love in Puerto Rico